Remember when we were young and our mom would tell us to apply yogurt for hair and skin? Turns out that was totally true. That's because yogurt or Dahi is associated with many benefits for hair and skin. I have myself tried this one out and without any qualms, this one has become my mate to chill on weekends. You have a function to attend or about to get married in a few months, yogurt is the best way out. Affordable and definitely effective, find some of its major benefits below.
Skin Benefits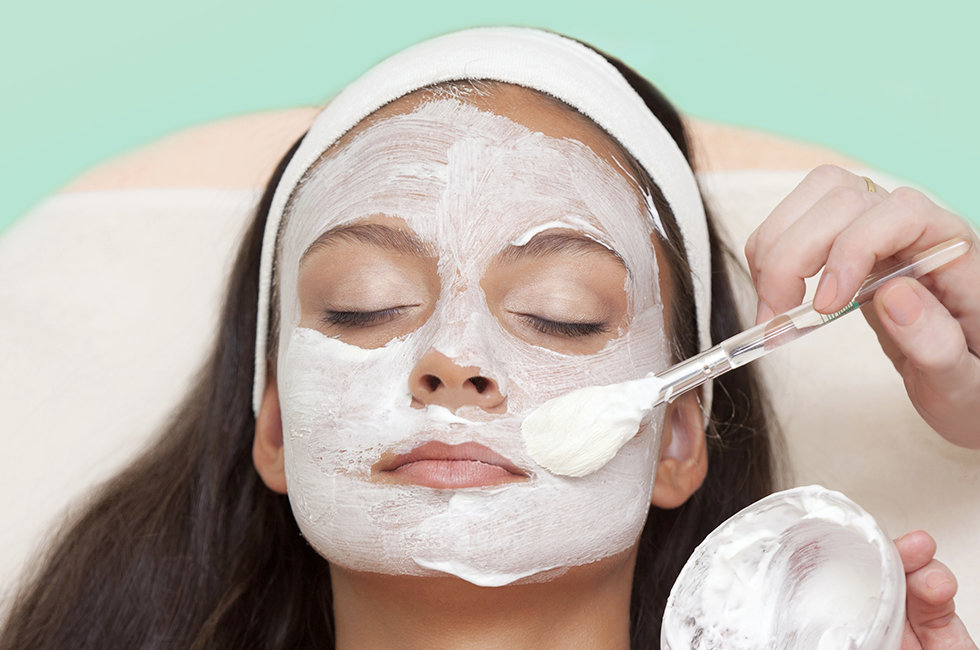 Image source: beautylist
#1 It hydrates your skin
If your skin needs a boost, you can always rely on a face mask made of curd. For this you need to take yogurt, cocoa, and honey. Add all of them together and mix it so that it has enough consistency. Apply the mask on all the areas and wait for a while. Once done wash off your face with cold water. This solution is known to improve the elasticity and makes the skin even brighter.
#2 Yogurt an decrease the wrinkles and fine lines
Our skin tends to start showing signs of aging. But yogurt can help delay the process. So bring this one in your life. Use yogurt with oats paste to see the results. Add oats to yogurt and wait till it turns mushy. Stir well and once done apply this on your face. Keep the scrub on for a while and then clean it with cold water. Yogurt has lactic acid and is known as an exfoliator for the skin. The upper layer of dead cells is removed that will make the texture healthier and smoother.
#3 It can calm the burns
Sunburns are caused by UV rays and it also damages the skin. This results in redness and there are blisters but yogurt can help heal the areas. Apply yogurt to the affected parts since it is rich in zinc and is known to have anti-inflammatory properties.
#4 Dark circles won't be seen
The reasons why dark circles even come into existence are nights with no sleep and sometimes genetics as well. When makeup won't work, this remedy would. Take yogurt and cotton ball. Dip it in the solution and gently apply under the eyes. Keep it for around 15 minutes and then you can rinse it off. The dark circles reduce with time, as yogurt is known to have anti-inflammatory properties.
#5 Skin infection is reduced
Yogurt needs a try when you are suffering from infections like ringworm or athlete's foot. Take yogurt and gauze. Apply yogurt on areas that are infected and you can wrap it with gauze. Do this method till you see the infection dead. The probiotics in it can help you due to the pathogens involved in it.
Hair Benefits

Image source: beautylist
#1 Yogurt acts as a good conditioner
If you are tired of chemicals getting built in your hair then opt for yogurt, as it is an alternative to condition your hair. Take aloe vera gel and coconut oil for this one. Mix all of them together and apply on the strands. Let it stay for almost an hour and then rinse finely with a mild shampoo. Yogurt has moisturising properties and it can repair damaged hair.
#2 Chances of hair fall is reduced
Hair fall happens due to many reasons. When your hair doesn't get enough nourishment they can start falling. They need nutrients and with that hair fall can come to an end. Take yogurt and fenugreek seeds together. Combine them and using a brush apply the solution on your strands. Keep for a while then rinse off with a mild shampoo. This solution includes presence of vitamin B5 and D. It also nourishes the hair follicles further preventing hair loss.
#3 Bid adios to dandruff
Dandruff is very common but it can be avoided as you bring the usage of yogurt in your routine. Massage your scalp with a mild shampoo. Let it stay for a while. One reason why dandruff happen are fungus and to kill that infection, this solution will help you out. Yogurt is known to have anti-fungal properties that help in deteriorating dandruff in hair.
These are some benefits you can attain as you start having curd. It can take away all sorts of issues as it's filled with effective properties in it. So now when your mom lends you a bowl of it you already know what needs to be done further. For more such simple techniques, stay updated on eboggler.com.