There is absolutely no girl in this world who wouldn't want to own makeup that doesn't burn her pocket. We are big time shopping sprees and keep landing on beauty websites every now and then. All the beauty junkies out there, if you are looking for brands that fall under INR 1000, you have landed at the right site. Let your face breathe some new air. All tried and tested, luckily, in India, there are some brands that offer budget buys. Scroll further and sport all your outfits with these myriad of brands.
1. Maybelline New York

image source: quora
Maybelline New York as we all know has been around since ages now. But this one brand goes much beyond than that. Ruling the beauty industry, Maybelline New York has introduced a wide range of products that will definitely fall in your budget. Try out its foundation range that costs only around INR 450. Besides that you can also lay your hands on their versatile shades of lipsticks that range from light to darkest hues. You won't fail to impress because they start from INR 200 and extend till INR 600. So much but only a few notes needed.
2. Lakme

image source: option
Be the cynosure of all eyes with this impeccable brand, Lakme. Aren't we all fans of their matte lip shades already? There's more to that now. Look no more when your eyes need a boost of change from those heavy mascaras. Create an apt base for your eyes with Lakme Iconic kajal that costs only INR 210. For final touches to your makeup just in INR 230, go for radiant compact powder by Lakme that can steer away the dullness from your face. Add some polo colours with interesting nail paints by Lakme (INR 100).
3. Lotus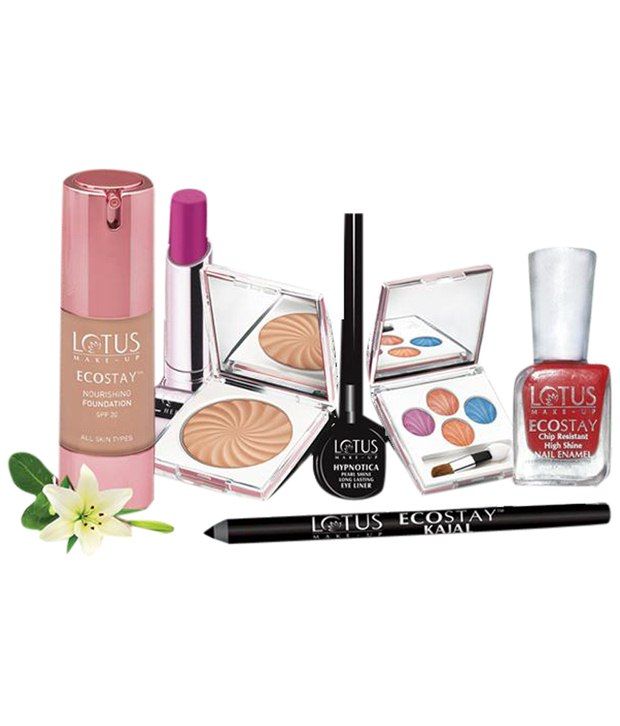 image source: snapdeal
This beauty brand is like a makeup blessing for all women. The brand is very much carefully formulated with organic ingredients that can keep your skin rejuvenated throughout the time. If you are tired of using foundations to hide those pores, use matte sunscreen by Lotus. It can instantly hide your blackheads as well as acne and it's available for INR 265. Add that final finesse to your skin by using a primer by Lotus. It makes the texture even and hides all the blemishes. Dehydrated skin looks nourished with Lotus.
4. Faces

image source: stylesgap.com
If you have freckles and scars then fret not because Faces will rescue you from all these conundrums. Give your eyes a splash of colours instead of just black. Faces offers versatile range of kajals that can spruce all your outfits in INR 279. Highlight your cheekbones more right away as this fool-proof blush hides all the cons. Invest only INR 249 and get yourself a smooth lip gloss that swears to get you party ready.
5. Rimmel London

image source: Pinterest
You never have to worry about retouches because Rimmel London is your best bet. Tackle dirt elements and arm your skin by using stay matte powder that's available for INR 250. The concealer by Rimmel is known to have best of two worlds. The magical wand hides pores like none other. Revitalise your date look by wearing bright red shade that has a lasting finish and comes handy at INR 275.
6. Avon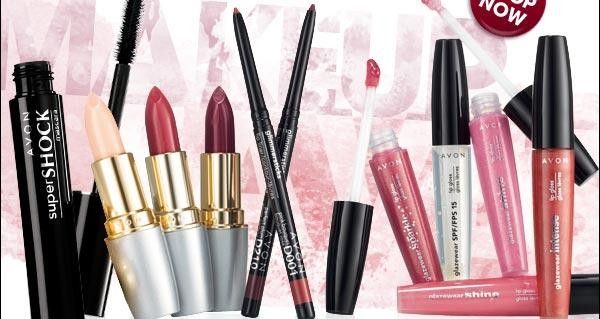 image source: centerblog
We feel your pain when you have to shell out oodles of money for beauty products but not with this brand. Avon, for years, has been astonishing us with its array of fuss-free products. Having said that, try out rose petal mask by this brand. It moisturises the skin and keeps it hydrated all day long just at INR 299. For a bold and intense pay off, pick waterproof kajal by Avon (INR 299) that glides smoothly.
7. Colorbar

image source: nyka
Colorbar totally does justice to beauty industry. The tedious task of getting yourself a perfect matte lipstick ends with Colorbar. The shades offered will take your look a notch higher (INR 325). For easier blend on the skin, try BB cream by this brand. This one product is enough to get countless compliments. See nail paints get vanished quickly with Colorbar's remover that's available for just 100 bucks.
So what are you waiting for? Go ahead and begin ticking off all the boxes with these brands. Apt for all sorts of occasions, the mentioned brands will never let you go back to square one. Take our word and you will yourself being pampered for the rest of your life. Eboggler is your saviour so stay updated here always!