Imagine you wish to wear a crop top but those stretch marks are so explicitly visible that you just cannot afford to show off your style. A woman mostly goes through this problem. The reason why they occur are sudden weight gain or loss, heredity factors and other changes in the physical condition. These stretch marks can make you feel self-conscious but some home remedies can help and you would see the marks fade with time.
1. Castor Oil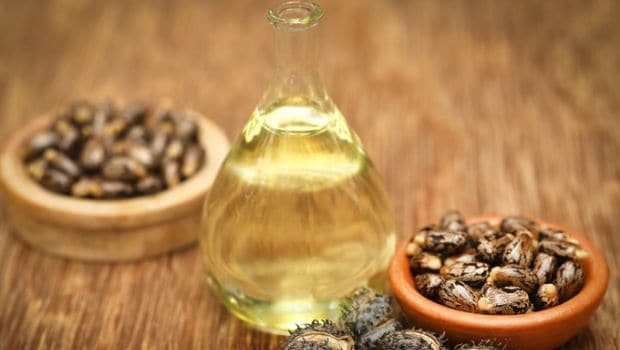 image source: i.ndtvimg.com
Castor oil is one treatment that people with stretch marks can use. Not only that, this remedy is used for other skin problems as well like fine lines, pimples, dark spots etc.
How to use it
Apply it on the stretch marks and then gently massage the area. Do this for 10 minutes.
After that take a cloth and wrap the area with hot water bottle. Follow this method for half an hour.
You can follow this one every day for a few minutes and notice positive results.

2. Aloe Vera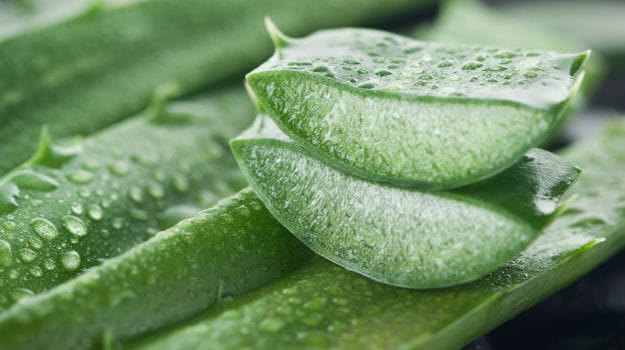 image source: Ndtv Food
Aloe vera is also an effective one in treatment of many other skin problems. The healing properties in it can help the stretch marks fade.
How to use it
You can directly take the gel from the leaf and apply on the affected area. Leave for about 10 minutes and then rinse it off.
Another way is to mix the gel with Vitamin E capsules and some oil. Apply this on the skin and repeat this twice every day.

3. Egg Whites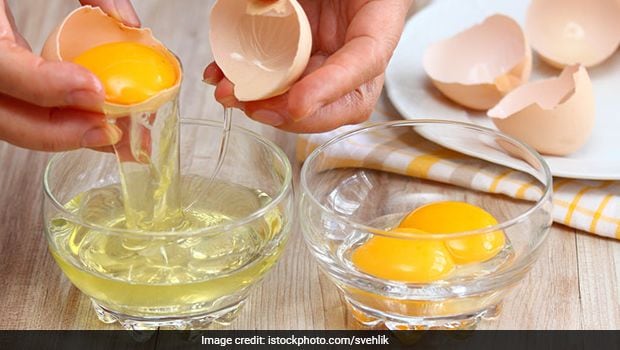 image source: nutraingredients.com
Known to be quite rich in protein, egg whites can be used on stretch marks as well. They contain amino acids and proteins that work well on the problem.
How to use it
Whip the whites and then clean the area. Apply a thick layer of it on the affected areas.
Let it dry and then rinse with cold water.
Then take some olive oil and apply it on the skin, as it will moisturise the area.
Do this process for two weeks for positive results.

4. Lemon Juice

image source: Livestrong
This simple remedy works on the marks as it contains naturally acidic substance.
How to use it
Rub fresh juice from the lemon on the area and massage in circular motions. Once done, let the mixture get soaked in the skin and wait for at least 10 minutes. Rinse off with hot water.
Another way to use is by mixing cucumber juice in it and applying on the marks.

5. Sugar

image source: reader's digest
Natural white sugar is known to be one of the best remedies to get rid of stretch marks. It can exfoliate the skin leading to lightening of the marks.
How to use it
Mix raw sugar with almond oil and then add few drops of lemon juice. Once done, mix them well and apply on the marks.
Gently rub the mixture well on the skin. Once it soaks a little, you can go ahead and take a shower.
Do this remedy for at least a month and see the marks fade.

6. Alfafa

image source: Remedio Caseiro
Alfafa leaves are imbibed with eight essential amino acids that are good not just for the marks but overall health as well. They are rich in proteins and they can nourish the skin too.
How to use it
Mix its powder with chamomile oil and then form a paste.
Massage it on the affected areas and follow this thrice a day.
Repeat this for a few weeks and notice your skin get better.

7. Cocoa Butter

image source: Authority tattoo
Cocoa butter is a beneficial remedy for the marks as it known as an excellent natural moisturiser. It helps nourish the skin and those heavy stretch marks are gone.
How to use it
You must use this remedy over affected areas for few times a day for some months.
Another way is by using this one with half cup of cocoa butter, wheat germ oil and two spoons of beeswax. You can store this mixture in a container and freeze it. Apply it on the marks later as it will make your skin hydrated and smooth.

8. Potato Juice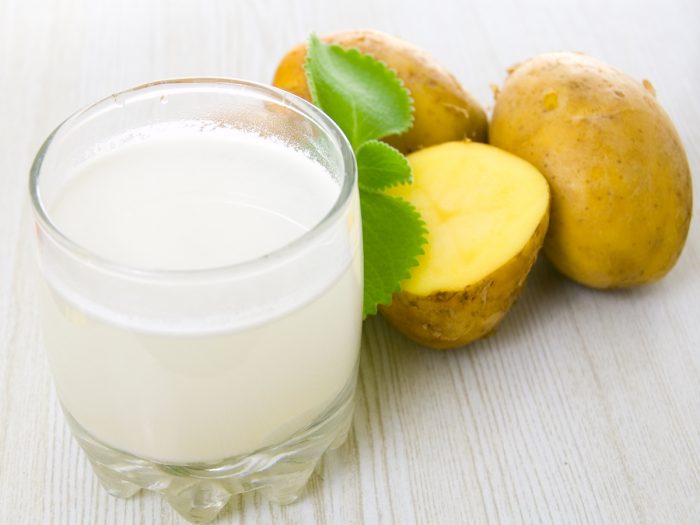 image source: organicfacts
Potato juice has vitamins and minerals that can restore the skin cells.
How to use it
Cut a small potato into slices.
Then take one piece and rub it onto the marks. Make sure the starch works well on the skin.
Allow the juice to settle and dry. Wash off later with lukewarm water.
These are some home remedies you can opt for when stretch marks start acting up. All of these come handy and will lend you desired results. The process takes longer and hence you need to be patient with it. Continue them and find your skin getting back to normal. For more such posts, stay tuned on Eboggler.